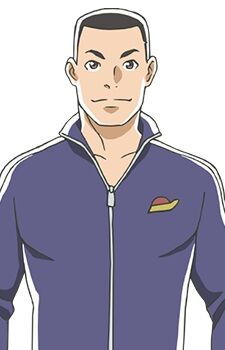 Dai Himi (氷見 大 Himi Dai) is the leader of the Antarctic Challenge Foundation's construction group in A Place Further Than the Universe. Dai is close friends with Toshio Zaizen. The two are often seen together. Dai is a fan of Yuzuki, and is seen listening to her album, which he gets her to autograph before she leaves. He also wishes Yuzuki good luck in her new acting role.
Etymology
The name Dai means "big, great" (大).
Dai's surname Himi means "ice, hail" (氷) (hi) and "to see" (見) (mi).